Contact:
Subject Field Photovoltaics:

Subject Field Electrical Energy Storage Systems:
Doing your students thesis at the ipv, you have the option of looking into exciting issues and contributing to state-of-the-art research topics.
We assure our students that the students theses at the ipv can be completed within the specified time period. The grading system is based on a clear criteria check list.
Available Topics
Title
Investigation of a transparent conductive front contact based on silver nanowires for perovskite/Si tandem solar cells
Herstellung von Perowskit-Solarzellen durch Schlitzdüsenbeschichtung mit einem nachgerüsteten 3D-Drucker
High Vacuum Metal Evaporation
LASER Treatment for TiO2 and SnO2 Thin Films
Laser patterning of Metal oxide thin films
Perovskite solar cells fabrication via state-of-the-art method
Validierung von zwei Verfahren einer OnBoard Impedanzanalyse
Contact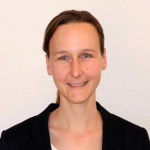 Stephanie Essig
Dr. rer. nat.
Head of the Workgroup High Efficiency Solar Cells