Contact:
Subject Field Photovoltaics:

Subject Field Electrical Energy Storage Systems:
Doing your students thesis at the ipv, you have the option of looking into exciting issues and contributing to state-of-the-art research topics.
We assure our students that the students theses at the ipv can be completed within the specified time period. The grading system is based on a clear criteria check list.
Available Topics
Title
Validierung von zwei Verfahren einer OnBoard Impedanzanalyse
Entwicklung und Implementierung eines adaptiven Modells zur Bestimmung optimierter Demontagestrategien von Elektrolysesystemen
Physikalisch basiertes Alterungsmodell
TR TP Modellierung
Perovskite Solar Cells Manufacturing via Slot-die Coating using a retrofitted 3D-Printer
Contact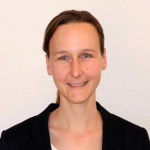 Stephanie Essig
Dr. rer. nat.
Head of the Workgroup High Efficiency Solar Cells