Contact:
Subject Field Photovoltaics:

Subject Field Electrical Energy Storage Systems:
Doing your students thesis at the ipv, you will look into exciting issues and work on state-of-the-art research topics.
We assure our students that the students theses at the ipv can be completed within the specified time period. The grading system is based on a clear criteria check list.
Available Topics
Title
Entwurf eines optischen Multiplexers für die Charakterisierung von Weltraumsolarzellen
Fabrication and Characterization of Vacuum Deposited Perovskite Solar Cells
Untersuchung eines Prozesses zur Abscheidung von atmosphärischem CO2 und Umwandlung zu höherwertigen Stoffen
Microscopic Effects in Photovoltaic Perovskites
Triboelectricity in Sliding Water Drops: The Hydrovoltaic Effect
Erweiterung des Solarsimulator- Messplatzes für temperaturabhängige JV-Kennlinien Messungen
TR TP Modellierung
Physikalisch basiertes Alterungsmodell
Entwicklung und Implementierung eines adaptiven Modells zur Bestimmung optimierter Demontagestrategien von Elektrolysesystemen
Validierung von zwei Verfahren einer OnBoard Impedanzanalyse
Contact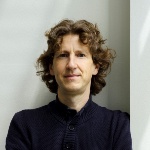 Stefan Weber
Prof. Dr.
Group leader Nanoscale Microscopy and Characterization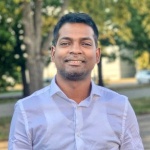 Chittaranjan Das
Dr.
Technical Developer Perosol Start-up Project