Doing your students thesis at the ipv, you have the option of looking into exciting issues and contributing to state-of-the-art research topics.
We assure our students that the students theses at the ipv can be completed within the specified time period. The grading system is based on a clear criteria check list.
For further information, please contact:
Photovoltaics:
Electrical energy storage systems:
Contact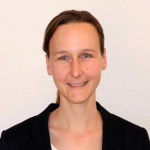 Dr. rer. nat.
Stephanie Essig
Head of the Workgroup High Efficiency Solar Cells